Man's Enduring Passion For Gems
Extraordinary Collections in New York's Jewelry Exchange and privately outside of it.

Wednesday October 20th - Friday 22nd 2010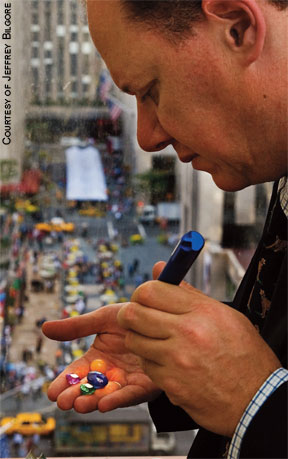 Most people think the New York Jewelry Exchange is a street of glittering windows with one establishment indistinguishable from the next. What they do not know is that some of the world's rarest gems, diamonds and jewelry are located within a square block radius of 47th street.
This three-day program takes you into the heart of a highly select and secret-to-the-trade environment. Meticulously researched we have identified select members of the elite. Their personal collections together with inventory encompass unusual and hard to find gemstones and fancy coloured diamonds. America's oldest, the world's first, and still one of the most deified cultured pearl purveyors, presents a ninety year passion for this phenomenon. A jewelry collection covers two hundred years of jewelry history, each era expressed through master designers. A jeweller has spent fifty years identifying unknown masters, making for impossible to find, unexplored material.
By unprecedented practice these persons allow entrée to their establishments, share their expertise and personal collections traditionally withheld for the trade or available only to esteemed patrons or museum curators. Carefully selected couture jewellers, uncommercial and secreted from the public, open their ateliers. A private Manhattan collection enables appreciation of ingenious and sophisticated goldsmithing to create adornments that are simultaneously artwork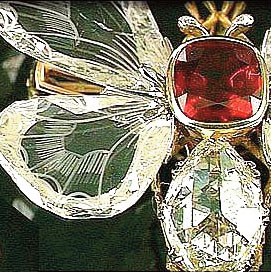 These visits are designed as experiences rather than lectures sessions. Participants, limited to sixteen, will divide into small groups for intimate exchange and hands-on study. Exposure to what is unique and desirable allows for a retainable database of colour. It creates a visual imprint of quickly identifiable excellence. Collectors and creators take participants through a portal facing an invisible world where instinct and eyeblink recognition guides the explorer. Their passion transforms the real world to a magical environment.
Investment, collectibility and value as an international commodity will be addressed throughout.
Passion of gems and jewelry as appreciation of varied beauty, its interrelation with the garden and fashion, and the concept of American Beauty in the 20th century will be explored through lecture.
A point of embarkation for what the program addresses is an auction establishment jealously guarded by the trade. Here we will find gems and estate jewelry at various levels and always below market value.
The schedule and registration PDF (2MB) can be downloaded below. Enquiries are to jessica@artstolife.com