Muneyumi Oshiro - The Dollar Untangled
15th September - 13th October 2008
EXTENDED UNTIL NOVEMBER 30th!
at: Tisettanta 11 Grosvenor Street London W1K 4QB
In conjunction with London Design Festival
Curated by Jessica Deutsch, Arts to Life
Solo Show by Japanese American Artist Muneyumi Oshiro. The exhibition examines the impact of and on the East of economic global markets. Figural paintings are juxtapositioned against cutting edge contemporary Italian Design that is the very subject the artist attacks as the "proliferations of things" that has entangled the West.
Private View and Reception Wednesday 17th September 6 - 9pm
Join the artist and curator to discuss works and the influence of the West on Oshiro as a painter. While the West has broadened his outlook, so simultaneously it has pushed him to the edge of realism in its self devouring needs, environmentally and materialistically.
Click an image to enlarge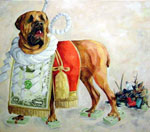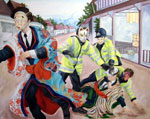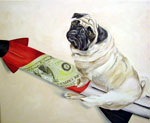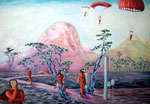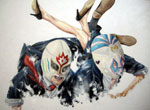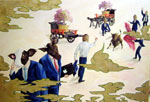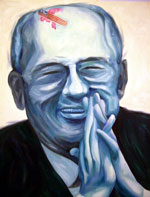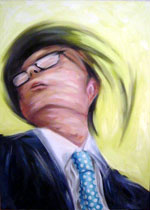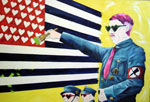 Click an image to enlarge